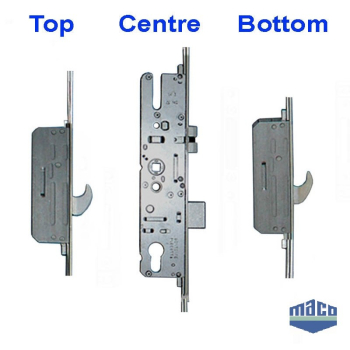 Maco Wind Up Lock 2 Hooks Latch & Deadbolt 45mm B/set 92mm
Stock Code: MA-238352
In Stock for despatch
GTS Lock 45mm Backset. 92mm Centres. 2 Hooks, latch & Deadbolt. Faceplate 2400mm long 16mm wide. Highly secure multipoint locking system. The deadbolts are operated by the cylinder rotating 3 times, the lever handle is only used to operate the latch, as the latch can also be retracted by the cylinder this lock can be used without a lever handle. MACO easy latch reduces noise and the force required to latch the door. MACO easy latch release ensures a simple reversal process without the need for tools.
Click on any of the following links to download the file.
No detailed specifications are available for this product.